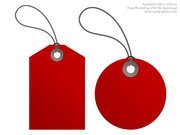 Webpages Related to the Tag Running
Online running games offer an exhilarating and fast-paced gaming experience that revolves around the theme of running, speed, and agility. These games often challenge players to control a character or avatar who must sprint, jump, and maneuver through a variety of obstacles and environments. Titles like 'Temple Run' and 'Subway Surfers' have gained immense popularity by offering endless running challenges, where players strive to achieve high scores and complete missions. The genre combines elements of reflexes, quick decision-making, and hand-eye coordination, providing an adrenaline-pumping gaming experience. Online running games can be enjoyed by a wide range of players, from casual gamers looking for a quick burst of excitement to competitive individuals aiming to top leaderboards. Whether you're escaping from pursuing threats, navigating treacherous paths, or simply running for the sheer thrill of it, these games offer a dynamic and accessible way to satisfy your need for speed.
Turn to SportGames247.com if you looking for Running
Not only can you find Running at SportGames247.com. SportGames247.com is a website focusing on free online games related to all the wonderful sports in this world. We have hundreds of sport games were you run, hit, kick, and lots more. Sports fans are guaranteed to have a lot of fun on our website. . It doesn't matter whether it is hot, cold, rainy or windy outside, you can always play our sports games online. All year you can play football, baseball, cricket or tennis. We are available 24 hours a day, 7 days a week.
include '../../ads/rightresad.php'; ?>