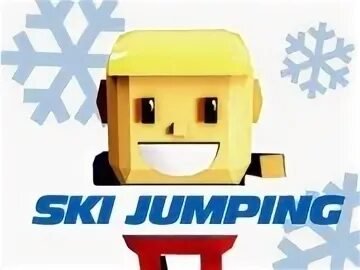 Ski Jumping Game Online - Play Free Fun Winter Sports Games
You've journeyed through the treacherous slopes, honed your skills, and now, the moment of reckoning has arrived - it's time to unleash your inner champion! The grand championship is where legends are made, and you're about to unveil your A-game in an avalanche of insane ski jumping challenges. Kogama Ski Jumping is not just a game; it's a winter wonderland teeming with a variety of snow-covered hills and captivating mini-games. On the fierce competition hill, you have a choice - be the fearless athlete who'll conquer the mountain or step into the shoes of the stern judge who'll determine the victor. Speed down the hill like a bolt of lightning, outmaneuvering everyone in your path. Launch into the skies with a gravity-defying leap, soaring with all the grace and skill you can muster, and claim that coveted gold medal as your own. It's not just a game; it's your chance to etch your name into the annals of skiing history!
11,445 play times
How to Play Ski Jumping Game
Use the arrows or mouse to play. Hill 1: K Point - 350m. Hill 2: K point - 300m. Hill 3: K point - 150m. Hill 4: K point - 100m. Rules of competition: You can jump only if the judge sets on the green light. 2. Only judges can estabilish the order of jumps. 3. There are 3 series; 2 of your best jumps are counted.
What is Nordic Skiing
Nordic skiing is a diverse category of winter sports that involves various forms of skiing where the heel of the boot isn't permanently attached to the ski, distinguishing it from Alpine skiing. Nordic skiing comprises Olympic events like cross-country skiing, ski jumping, Nordic combined, and biathlon. Another notable Nordic discipline is Telemark skiing. The FIS World Ski Championships serves as a significant competition for these sports and occurs in odd-numbered years, bridging the gap between Winter Olympic Games.