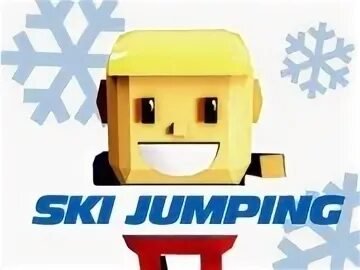 Ski Jumping Game Online - Play Free Fun Winter Sports Games
You have got all the way to the championship now its time to bring your A game. Compete in crazy ski jumping challenges. Kogama Ski Jumping features a bunch of different snow-covered hills and mini-games. On the competition hill you can play as an athlete or a judge Reach the bottom of the mountain faster than everyone else. Jump and fly the best you can and win the gold medal. Have fun!
11,177 play times
How to Play Ski Jumping Game
Use the arrows or mouse to play. Hill 1: K Point - 350m. Hill 2: K point - 300m. Hill 3: K point - 150m. Hill 4: K point - 100m. Rules of competition: You can jump only if the judge sets on the green light. 2. Only judges can estabilish the order of jumps. 3. There are 3 series; 2 of your best jumps are counted.
What is Nordic Skiing
Nordic skiing is a combination of winter sports that encompasses all types of skiing where the heel of the boot cannot be fixed to the ski, as opposed to Alpine skiing. Nordic skiing Olympic events are Cross country skiing, Ski jumping, Nordic combined, and biathlon. A further Nordic discipline is Telemark skiing. The FIS World Ski Championships is a major event of these sports and happens in winter of odd number years between Winter Olympics.