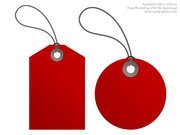 Webpages Related to the Tag Billiards
It's fun to try and hit the ball with your friends. Then we're not talking about a game of soccer, but a game of billiard or pool. Billiard sports or cue sports is a typical bar sport, where you have to try to shoot all the balls, that lay on the table, into the holes (pockets) with a stick (cue). The first one that has outplayed his balls wins the game. Normally you play with 16 balls, but there is also a variant where you play with only 10 balls. Have you no opponent? Then play against the computer in one of the fun online billiard games.
Turn to SportGames247.com if you looking for Billiards
Not only can you find Billiards at SportGames247.com. SportGames247.com is a website focusing on free online games related to all the wonderful sports in this world. We have hundreds of sport games were you run, hit, kick, and lots more. Sports fans are guaranteed to have a lot of fun on our website. . It doesn't matter whether it is hot, cold, rainy or windy outside, you can always play our sports games online. All year you can play football, baseball, cricket or tennis. We are available 24 hours a day, 7 days a week.
include '../../ads/rightresad.php'; ?>