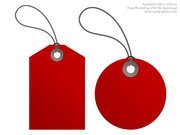 Webpages Related to the Tag Punch
A punch is a striking blow with the fist. It is used in most martial arts and combat sports, most notably western boxing, where it is the only type of offensive technique allowed. A punch can also refer to a tool used to indent or create a hole through a hard surface. They usually consist of a hard metal rod with a narrow tip at one end and a broad flat butt at the other. Here are some fun browser games tagged with the keyword punch.
Turn to SportGames247.com if you looking for Punch
Not only can you find Punch at SportGames247.com. SportGames247.com is a website focusing on free online games related to all the wonderful sports in this world. We have hundreds of sport games were you run, hit, kick, and lots more. Sports fans are guaranteed to have a lot of fun on our website. . It doesn't matter whether it is hot, cold, rainy or windy outside, you can always play our sports games online. All year you can play football, baseball, cricket or tennis. We are available 24 hours a day, 7 days a week.
include '../../ads/rightresad.php'; ?>