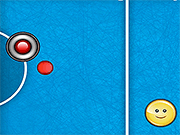 Hockey for Kids Game Online - Play Free Fun Hockey Web Games
Avoid the attacking players to approach the goal line. Once in front of the goal, time your shot to score. Will you win a gold medal by making the highest scores? You use your points to level up your hockey hero and play again. Achieve as many goals as you can and achieve high scores. Have fun!
11,125 play times
How to Play Hockey for Kids Game
Use your mouse to play.
Why Kids Should Play Ice Hockey
There are many reasons why kids should play ice hockey. Thousands of people pack into arenas to watch it, and hundreds of thousands pack their bags to play it. From the NHL, to a small backyard, this game is played with pride, heart, grit, sportsmanship, skill, and most of all, fun. Hockey for younger kids is about good times and developing individual skills. Ice Hockey is a very physical sport which helps kids become healthy, strong, and competitive. This winter sport can be very fun for kids who have a passion to learn, listen, and play hard.